Our Mission
In ALL we do, our hope is to use every resource God has blessed this ministry with, to IMPACT lives and build up the Kingdom of God for His glory and the joy of His people!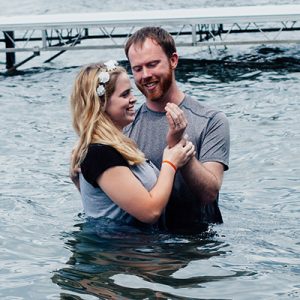 At LeTourneau Christian Center, we seek to glorify Christ through our programs, activities, facilities, and personnel.  As we serve the guests who come, through Christ-centered hospitality and sustainable resources, we provide the atmosphere in which the physical, emotional, mental, social and spiritual development of youth and adults will be renewed. In and through this support, the life-transforming message of Jesus Christ will be proclaimed in all we do.
We are committed to improving conference accommodations for adults and youth to provide a year-round facility where Christ-centered, practical training and special events will be offered that will disciple believers, strengthen families, encourage pastors, develop leaders, and inspire others.
The facilities will be utilized to support LeTourneau-sponsored programs and also made available for the programs of Christ-centered churches, youth groups, para-church ministries, missions and other non-profits, so long as they are not in opposition to LeTourneau's goals and purposes.  When possible, facilities will also be made available to Christian families— especially missionaries and pastors — who are looking for a time of spiritual retreat.
Our Beliefs (Statement of Faith)
We believe the Bible to be the inspired, infallible and authoritative Word of God.
We believe that there is one God, who exists eternally in three beings: Father, Son, and Holy Spirit.
We believe in the deity of our Lord Jesus Christ, His virgin birth and sinless life. Of the numerous miracles He provided, none surpass the vicarious atonement given us through His physical death on the Cross, proven by his shed blood, bodily resurrection, ascension to heaven, and personal return in power and glory.
We believe that the salvation of lost and sinful men and women requires internal regeneration of life through the Holy Spirit.
We believe in the Holy Spirit's present indwelling of each believer, enabling and empowering that Christ-follower to live a godly life.
We believe in the spiritual unity of believers in Christ.
We believe in the sanctity of marriage between one man and one woman and the importance of living out sexual purity as described in Scripture.
We believe in the resurrection of both believers and non-believers, either to never-ending life in the presence of Christ, or never-ending existence separated from Christ, which can only be known as hell.